MY CHEMICAL ROMANCE
Home
My Shrines
Cool hyperlinks!
Sign My Guestbook!
WORK IN PROGRESS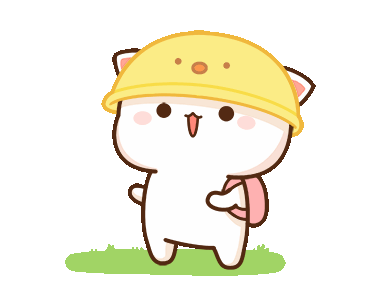 In September 2001, Gerard Way was working on a show pitch for Cartoon Network between his job as a toy designer. While waiting for the ferry to take them to the New Yord Cartoon Network location so they could continue workshopping Breakfast Monkey (the aformentioned show pitch), A plane crashed into the world trade center. Then another one, bringing both towers down in a pile of rubble and bodies right in front of his eyes. Everyone waiting for the ferry was ushered back to the trains, through the turnstiles, whatever they had planned for the day or week or rest of their lives changed forever, now in the rubble with what the world used to be. Gerard Way sat quietly, trying to process. On this train, is where gerard decided he felt he was wasting his life, that he needed to do something big, that the universe was calling him somewhere outside of the small cubicles and isolated art rooms he had been creating in before.

This is where My Chemical Romance was born


GET THE GANG TOGETHER: THE CORE FOUR
To go forward, first we must go back. The moment, for me, the spark of My Chemical Romance was born was not when Gerard wrote Skylines and Turnstiles, nor even when they witnessed the destruction of the twin towers. No, I believe the core sparks of mcr were tow concerts that happened before the turn of the millenium even hit. The first was a small, shitty punk show. Mikey Way managed to drag his older sibling Gerard out to a local shitty punk show
I BROUGHT YOU MY BULLETS, YOU BROUGHT ME YOUR LOVE
CEMETARY DRIVE: THE TOUR LIFE
THREE CHEERS FOR SWEET REVENGE
BLOWING THE FUCK UP: THE GREATEST SUMMER JAM OF ALL TIME
WHATEVER HAPPENED TO BABY JOAN: THE PARAMOUR MANSION
THE BLACK PARADE
WELCOME TO THE BLACK PARADE: THE G NOTE THAT SHOOK THE WORLD
THIS IS HOW I DISSAPPEAR: THE ENDLESS BLACK PARADE TOUR
THE LIFE AND DEATH OF CONVENTIONAL WEAPONS
DANGER DAYS:THE TRUE LIVES OF THE FABULOUS KILLJOYS
THE END.
...
WAIT HOLD ON. NEVERMIND.
FAKE YOUR DEATH:THE SHRINE SHOW AND THE UPCOMING TOUR
IM SICK SICK: THE PANDEMIC AND FAN HYSTERIA
THE FOUNDATIONS OF DECAY
LET THIS WORLD EXPLODE: THE 2022 MY CHEMICAL ROMANCE REUNION TOUR
TANGENT - MISTER EISNER WANTS A DIET COKE: GERARD AND COMICS
TANGENT - REBELLIONS NOT A TSHIRT YOU SELL (BUT IM STILL BUYING): MCR, MERCH, AND A REVIEW OF THE MY CHEMICAL ROMANCE HIPDOT COLLABS
TANGENT - IT BETTER BE JUST MY SIZE: GERARD SLAY AND THE COSTUMES OF MY CHEMICAL ROMANCE